NEW DEMOCRATS, NEW CHOICE, NEW VOICE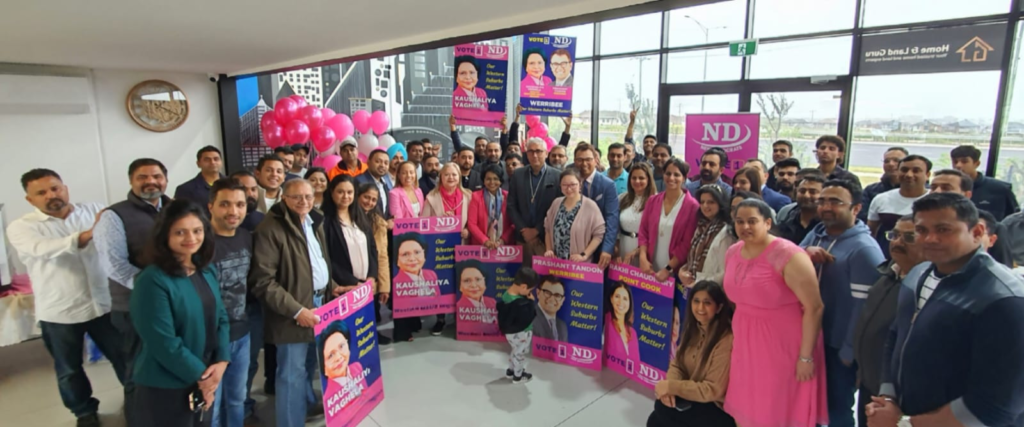 The New Democrats Party is a political party that has been established in October 2022 to diversify the political environment in Victoria.
The New Democrats Party was successfully registered with the Victorian Electoral Commission (VEC) by its founder Ms Kaushaliya Vaghela MP, the State Member of Parliament for the Western Metropolitan Region during the 59th Victorian Parliament.
The New Democrats party has been established to serve as the political Party to the wider Victorian communities.
The Party has been established to provide an alternative choice in Parliament.
The Party has been formed on the foundation of accountability and transparency. It believes that these values must be demonstrated and upheld across Parliament and all levels of Government. We aim to fight political corruption by bolstering the state's corruption- fighting agencies.
The Party believes that stronger integrity measures are needed to depoliticise the public service so that the public service can provide frank, fearless and objective advice to the Parliament of the day.