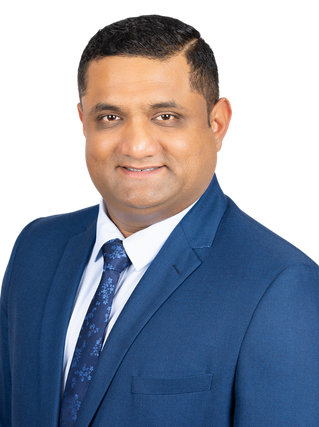 New Democrats Candidate – TARNEIT
I have been living in the Wyndham neighbourhood for the last 12 years with my young family with my lovely wife and two daughters. After completing my Master of Information Systems, I am working in IT profession and management role at Hertz Australia (Car Rental), and it's my second home for the last 16 years.
Sports are my favourite fun time activity after hours along with family time. I casually play Tennis and socialise with my friends. I am a die-hard supporter of St Kilda Football Club (SAINTS); when Melbourne is blended with AFL colours, I am playing, watching, leading teams, umpiring, and organising social cricket matches for the rest of the year. I am associated with multiple not-for-profit organisations in various roles at West Point Cricket Club, Northwest Cricket Club and Footscray United Cricket Club.
My wife is an entrepreneur having an event management business, and we have hosted a few cultural events to entertain our community. I am actively engaged with my local community and very passionate about various community initiatives and being an active member I am serving the community regularly.
I love staying connected with the community and neighbourhood, which provides me insight about the needs and gaps of the community. I have always been wanting to give back to my community and help them by addressing their needs and gaps. The suitable way to achieve this is through a political platform where I can utilise my experience and leadership qualities to serve our Tarneit communities and represent our needs in the Victorian Parliament.
Tarneit is a great place to be, and it is diverse in every possible way. I have been an eyewitness of Tarneit Transformation for the last 12 years. Tarneit being a new suburb has good facilities however, with the population growth, there are many short falls with respect to various infrastructure needs. The community needs regular improvement which should be the prime objective of the government. My focus is to improve education, transport, infrastructure, safety, hospitalisation, sports facilities, employment, and many other community issues.
I strongly believe in the values and vision of New Democrats and also our local Tarneit community. I endeavour to work to make Tarneit a better suburb where the community makes Tarneit their safe home. I would like to be your voice in representing our community and their needs  in the Victorian Parliament.