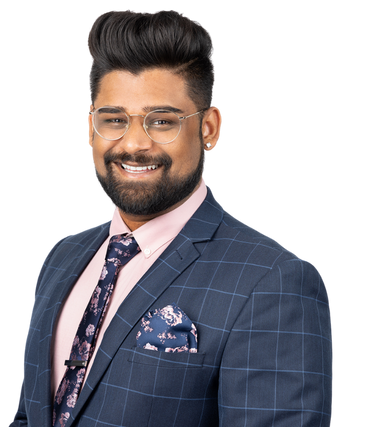 New Democrats Candidate – SUNBURY
I am a motivated, resilient, and hard-working professional with a Master's degree in Biotechnology. As a trained scientist, I strongly believe in Transparency and Accountability. That aligns me well with the New Democrats, Our policies and other values of Respect, Equality, Inclusion and Diversity.
As a young professional, I am all too familiar with the challenges faced by many of us young Australians during our studies and start of our careers. As things are going, it does not look to improve. Let me be your voice to make sure your needs are fairly represented.
I am a firm believer in supporting each other and thriving together. So, I routinely do a lot of volunteer work in places of worship, donate at Vet Clinics, and support the development of young kids by working with a local school to encourage, motivate and support their students.
Throughout my Bachelor's and Master's degree in life science, I have worked with individuals with diverse experiences and backgrounds. It has given me a great appreciation for diversity. With the Millennial generation becoming the nation's largest, I firmly believe that we need more younger candidates as Members of Parliament to diversify the representation in the Victorian Parliament.
I want to work with you all and be your voice as the Candidate for the New Democrats. I kindly ask for your support in allowing me to represent your needs in the Victorian Parliament.
Together we will work tirelessly to ensure Sunbury is the place to be.