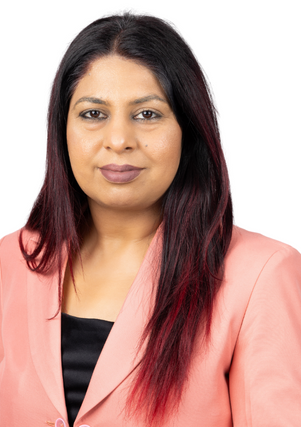 New Democrats Candidate – KALKALLO
I have been a local resident of Craigieburn for the last 10 years and I am a Business woman running my Construction business. I am also a proud wife and a mum of two handsome boys. I have done Certificate IV in Building and construction, has my Diploma of building and construction, Diploma of Property services.
I am friendly, caring, helpful nature and really enjoy working with children. I am passionate about my community and volunteering work. I feel a sense of accomplishment when helping people in the community who are in need.
I truly believe in equality for women and I was able to inspire many. I believe that women have nurturing qualities and they can be dynamic achievers too. I am a Founder of EWIA (Ethnic Women In Australia) and always raise the voice for our community to make Hume council a safe place to live.
I have helped so many women especially going through Domestic Violence as it's a major issue among diverse communities and it has been raised recently during Covid. I was able to support many single mums by connecting them to the right service providers. I am totally aware of the community issues that we are facing and I encourage our community to join hands in making Kalkallo district suburbs the best in the North.
I understand the challenges the residents of the electorate of Kalkallo region face on a daily basis. I also understand the strength of our community and what could be achieved if we work together as a community.
I, along with our team of volunteers, have been planning various community initiatives where we provide the platform to Local people to show their skills and talent. I have taken the initiative through our organization, and raised $22,000 for Covid relief to help the community.
In 2022, I coordinated a Fundraising Event for the Mental Health Foundation, Breast Cancer Foundation where we raised money for both Mental Health and cancer support.
I am an advisory board member of VMC Victoria multicultural commission where I have been advocating for the issues the community is facing and how we can resolve them.
In our Senior citizen program, me and my team of volunteers have helped so many seniors by providing counseling, regular welfare checks to reduce isolation and boost their confidence by making them feel included within the community.
I believe hard work is the key to success and have always supported multiculturalism and respect diverse cultures and faiths in our Community. I have built strong connections and networking with many individuals and community groups.
We need strong representation in Parliament to ensure we receive our fair share of investments and support from the Government to address the needs and gaps of the migrant and marginalized communities. This is possible when there is equal representation by diverse community members in the Parliament.
With that vision I have decided to join hands with New Democrats who have similar values and vision which I also believe in. I have taken the progressive step to contest representing the Kalkallo district in the upcoming state election. I am seeking the support of the community to represent them in the Parliament of Victoria  and I want to ensure that the North is no longer neglected.